TMS as a leading marine contractor have previously constructed sea walls and quays in highly challenging and demanding conditions. We understand that they not only need to be structurally sound and built to withstand adverse weather whilst protecting what they have been designed to protect, but also must be aesthetically pleasing.
Whether working from land, or from a float, TMS are able to construct sea walls and quays from both man-made or natural, indigenous materials.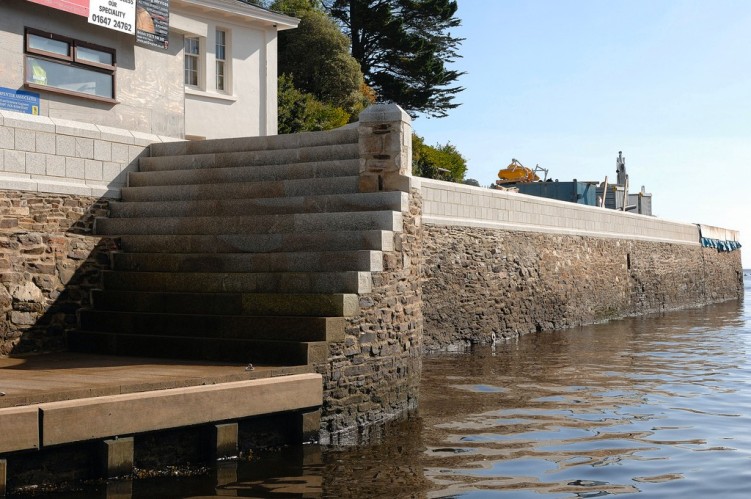 Sea Walls, Quays, Fenders Harbour & Breakwater Construction
Latest Projects
View All Projects
For
Red Earth Bideford
2023
The Harbour Wall Remedial Works Project undertook a comprehensive approach to address a range of repair needs for
the masonry harbour wall situated at Brunswick Wharf in Bideford.
View Project
For
Somerset West and Taunton Council
2021
TMS were awarded the design and build contract for repair works at East
Quay, Watchet Harbour. The project included the installation of a 42 m
section of new sheet pile wall and waling beams. The existing sheet piled
quay wall, used as both a leisure and commercial facility, had failed and
was collapsing into the harbour.
View Project