For
Kier
2019
As part of Somerset's flood defences, TMS were called in to replace a failing outfall head wall along the bank
of the estuary at Tuckett's Clyce in Somerset. Using 16m steel sheet piles, TMS constructed a new cofferdam
head wall directly in front of the original head wall, therefore allowing safe demolition of the failing
structure. In addition to the sheet piles, additional anchor piles were installed and attached with steel tie
bars to ensure no movement could occur.
View Project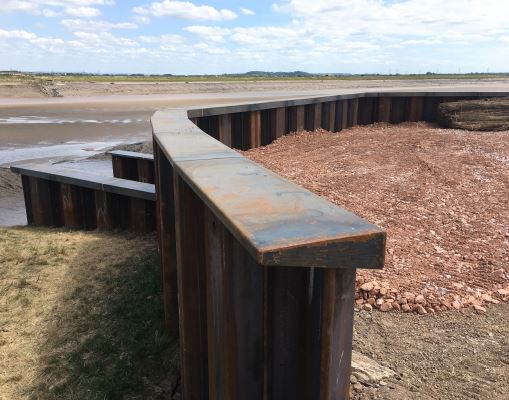 For
Environment Agency
August 2013
The banks of the tidal River Mersey in Warrington, showed severe signs of flood damage, causing subsidence at a number of locations along it's banks.
View Project