TMS as a leading marine contractor undertake many forms of Riverbank maintenance and corrosion repair for both private individuals and local authorities. Our previous portfolio within riverbank maintenance has covered waterside properties for private owners to works commissioned by the environment agency.
We take into account a vast range of factors throughout the lifecycle of the project such as; the length of bank that has eroded, the impact of materials used and construction techniques on the local environment and ways in which this can be minimised, and the most suitable type of structure for the environment in which it will sit.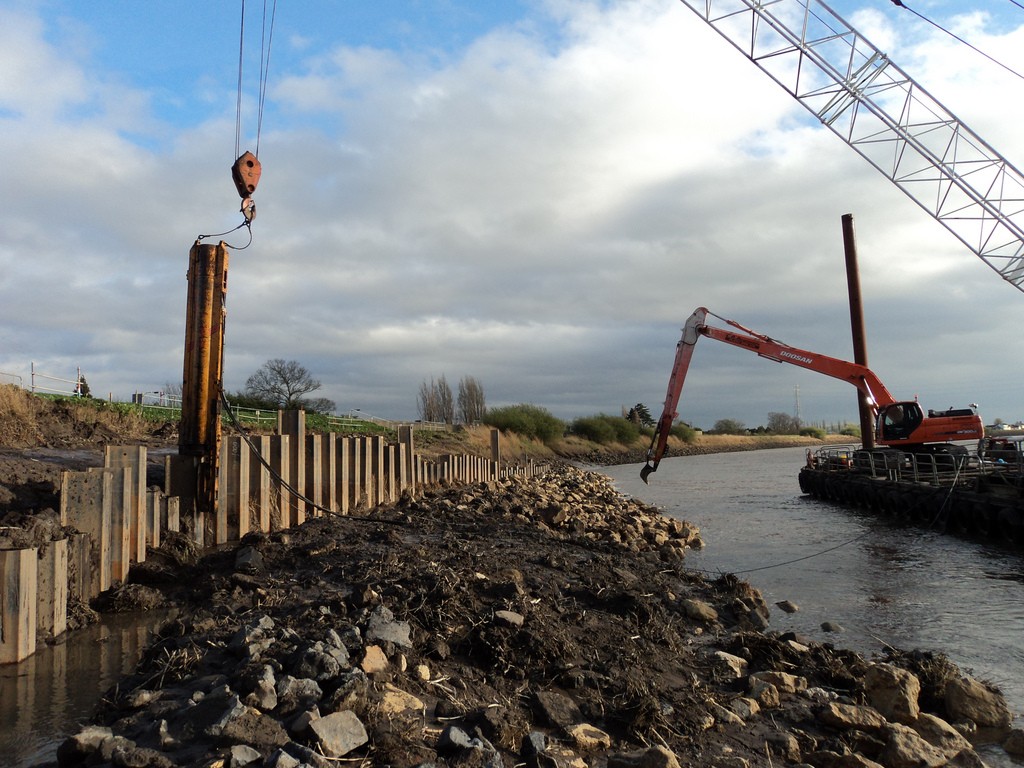 For
Costain
7 Months
TMS were appointed, by Costain, to complete the installation of tubular fender piles on the River Severn at Mythe and
Upton. These piles were to protect the water treatment works and an eel pass.
View Project
For
Buccaneer Holdings
2022
TMS were asked by Buccaneer Holdings to rebuild part of a collapsed river wall on the River Dart.
The wall had partly collapsed and an area of the adjacent pub's outside terrace paving had settled significantly
causing it to be closed. Over a week of low spring tides, TMS deconstructed 20m2 of stone wall and then rebuilt
it ensuring it was backfilled with concrete. Tie bars were installed to strengthen the wall and significantly reduce
the likelihood of any further damage occurring thereby increasing its longevity.
View Project