TMS has experience across a variety of marine construction projects, which has given the company a reputation as one of the leading marine civil engineering firms in the UK.
Whether laying pipelines or cables underwater, carrying out strengthening and scour projection to road or railway bridges, or installing liners to culverts, TMS completes build and maintenance projects to a high standard, on time and within budget.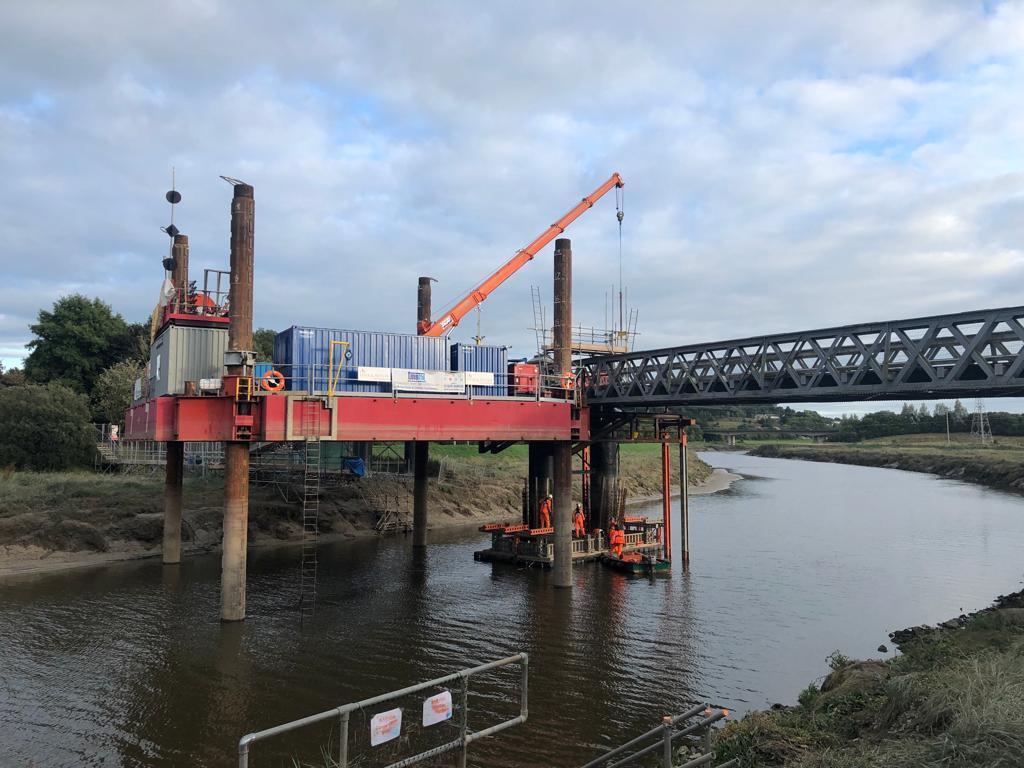 Typical projects for our clients include design and build solutions for sea defences, harbour walls, bridges, jetties and pontoons. Services include:
Piling
Dredging
Seabed preparation
Sea wall construction
Demolition
Underwater concreting and grouting
Refurbishment of marine and river structures
Pontoons and jetties
Sea outfalls construction
Cable crossings
Groyne repair and construction
Marinas, Pontoons & Bridges & Tidal Gates, Weirs & Locks
Latest Projects
View All Projects
For
Dyer & Butler
8 Months
Working on behalf of Dyer & Butler, TMS were appointed to complete the in-river repair works to 2no. piles on the condemned pedestrian
footbridge between Rock Park and the Severn Brethren Industrial Estate in Barnstaple. The historic bridge was the main access route for
commuting school children whose route had to be diverted along a busy A-road. The former railway bridge had been closed for safety
reasons since May 2020 after a routine dive inspection discovered significant damage to the in-river piles. The original scope of the project
included
View Project
For
Associated British Ports Ltd
March 2017
During rough sea state conditions in late 2015, a passenger ferry was forced against Plymouth's Millbay Pier, causing damage to the fendering systems.
View Project